The bedroom is coming along, slowly but surely. The lamp below was marked as $5.99 at Tuesday Morning but rang up for $2.99! Score! The nightstand was from Salvation Army and was only $4.95.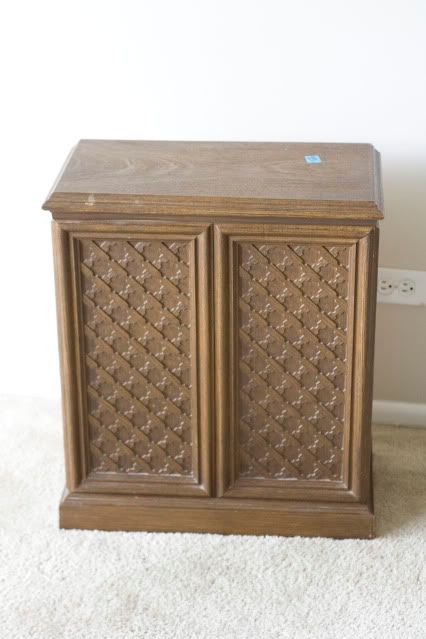 After a couple coats of spray paint on each, they now look like this:
The letters propped up will be going up on the wall soon!