We picked these lamps up from a yard sale. Adam and I decided to do a little mix and match since we didn't like the shades that originally went with the lamps. We grabbed lamp shades from another pair of lamps at the sale. We paid $10 per lamp (too much I think), but I love how they turned out.
Here is the before (I forgot to include the shade):
After: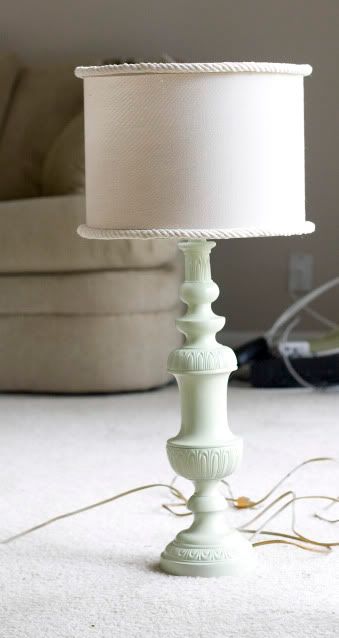 I gave the lamps a coat of a pale green spray paint. I bought some decorative rope at Hobby Lobby for $5 and hot glued it to the lamp shades just to add a little something extra. Hopefully soon I'll have endtables to place these nice "new" lamps on! Total cost for the 2 lamps: $27. Again, that price is much higher than I was planning, but I think they turned out perfect. Plus I think I can sell them back for at least that much!
And here's a peek at the nightstand I found at Salvation Army for $4.95. It's in the process of getting a navy blue paint treatment.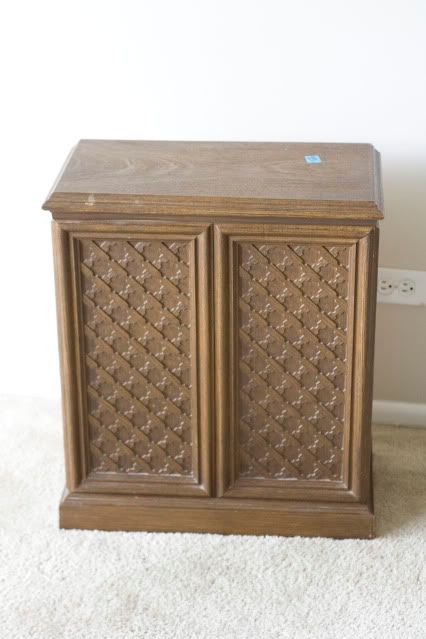 On Saturday I also picked up a pair of mid-century modern (my favorite era) chairs from a yard sale. I was expecting to ask the price and have to sadly walk away, but I was shocked when the lady told me she would take $7 for both of them. Adam and I are actually hoping we can take them back home with us. That's how much we love them!