I've picked up almost 9 frames for under $20 out here. I've been trying to decide what to do with them, so I turned to Martha for some inspiration.
Wow, I love the look of these frames. I can't believe all it took was a little craft glue and some dry beans.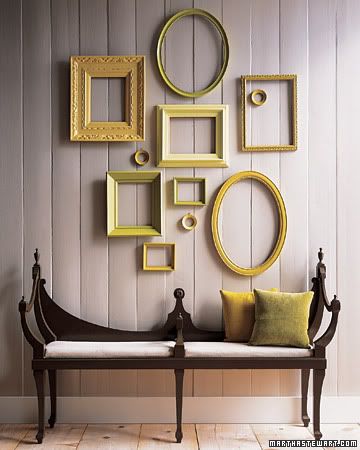 I picked up some silver decorative paper at Tuesday Morning for $1.00. I could use it to create mats for our bedroom. So many great ideas.