Woo hoo...home sweet home! I couldn't have my bottom smashed on that hospital bed anymore! Here are some quick pics we snapped at the hospital. Tomorrow we'll take some nice pictures so you can really see how adorable she is. Have I mentioned she has Adam's dimples? Oh so cute!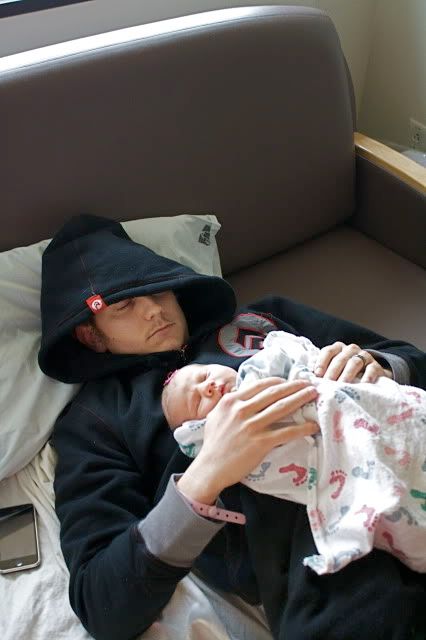 This is what I found after I took a shower.
My two favorite people asleep.
A quick glimpse of one of her dimples!
Getting ready to finally go home!
Can't forget the hat!