Here I am when you were just a tiny little thing.
And here I am now! It looks like you've grown...and so have I!
I hope this is the last one of these pictures I have to post....Maybe you'll be like me and come exactly on your due date! I won't hold my breath though. I think you're coming on your own time and that's okay.
I am just so excited to meet you! I am trying to "enjoy my sleep" as everyone keeps telling me. But really, I think you'll be worth the lack of sleep.
Your Dad is excited too! So excited that while on a business trip to Chicago and Indianapolis a few weeks ago, he stopped by 2 large H&M's. Even though it's his favorite store, he didn't buy one thing for himself. Instead, he came back with all of this...just for you!
He even remembered the little things. Like shoes and socks.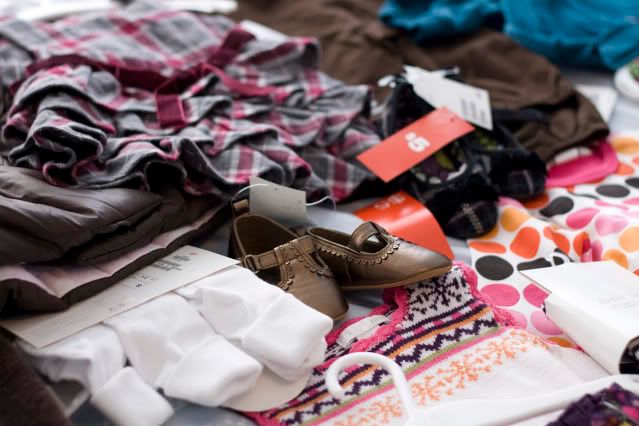 And even matching headbands.
You are going to be one loved little girl!
Patiently (or more like impatiently) Waiting,
Mom and Dad
P.S. Please don't turn out to be a boy. I mean, I wouldn't love you any less, but I'd have a lot of returning to do.