We snapped some pictures this afternoon. When we got home from the hospital, Adam surprised me by having our bed set up with the
Pottery Barn bedspread
I recently posted about. I love how happy it is
(Thanks for the heads up about the words on it Alex)
! And it makes for a cute background for one cute little baby.
For an 8 pounder, she actually is pretty little. My Mom was surprised when she saw her in person because pictures seem to make her look huge. She is quite the little peanut though!
I just want to eat those little cheeks!
Big yawn!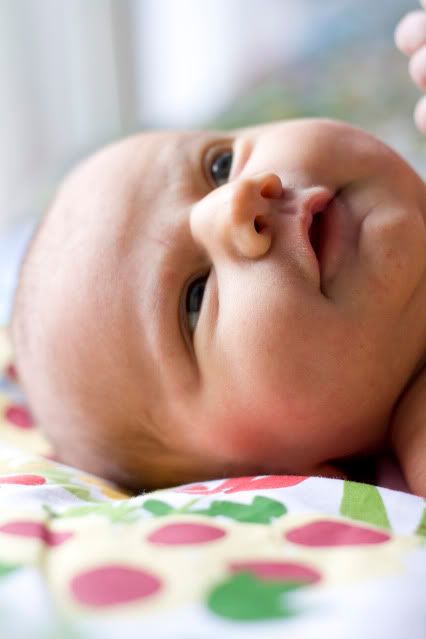 A quick glimpse of a smile.
And another hint of a smile!
We love this sweet little baby!