I am almost drooling over the thought of all the yummy dishes to be consumed tomorrow! Especially this Pumpkin Pie Cheesecake (recipe found
here
) I just made. It has a layer of cheesecake, a layer of pumpkin pie and then is topped with a mixture of chocolate chunks, pecans, brown sugar and maple syrup. Sounds divine to me!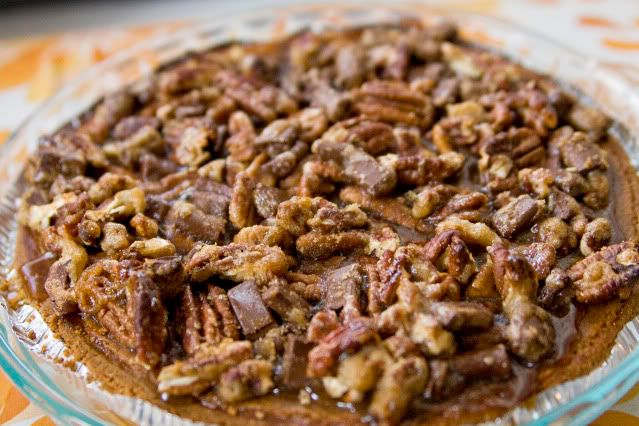 Also, if anyone needs a custom Christmas card design in the next few weeks, send me an email at: briannajmwebb@gmail.com. I'm charging $15 for the design and then you are free to print wherever you like! Here's one I just finished up: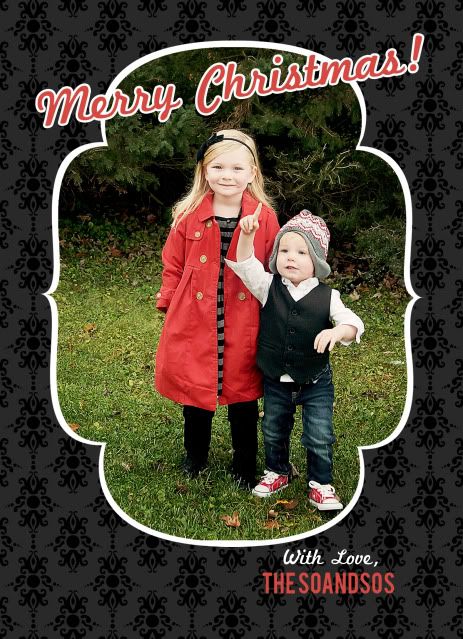 I'm signing off for the week so I can enjoy the holiday with my family and friends. I'm feeling so thankful right now. I'm so lucky to have the most motivated, caring and loving husband...the sweetest and most adorable little girl...and a fun group family and friends. I've been reflecting on all that I have and I couldn't feel more blessed right now. I wanted to say thank you to all my readers for keeping up with me on my little space on the internet. Wishing you all a very Happy Thanksgiving!