As I mentioned yesterday, we spent Saturday hunting and chopping down our Christmas tree. We purchased a special permit to go up a mountain to find the perfect tree. We LOVED the experience! It's so fun to hike around in the snow with so many different types of trees to choose from. Once we finally found "the one", we chopped it down and pulled it back to the car. I can't wait until Rilo has a say in the perfect tree!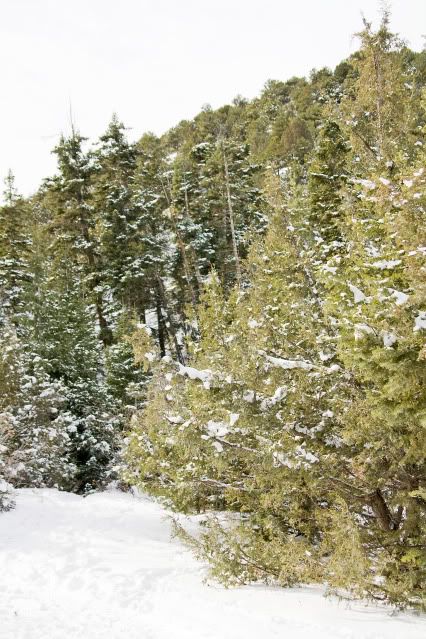 Here it is! This was our pick.
Okay, so Adam may have cheated a little and used his gas powered pruner.
Don't worry, the sparse spot is hidden in the corner.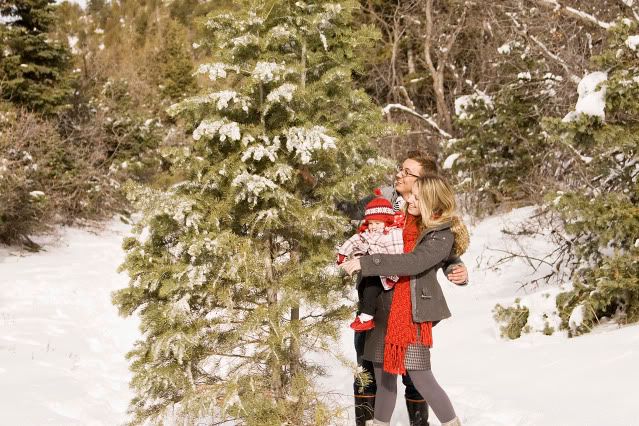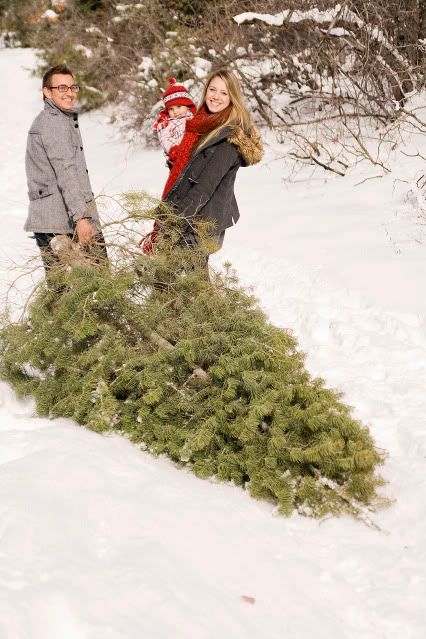 And Nicole, Dane and Dash found their perfect tree too!
And a few cute ones of their family.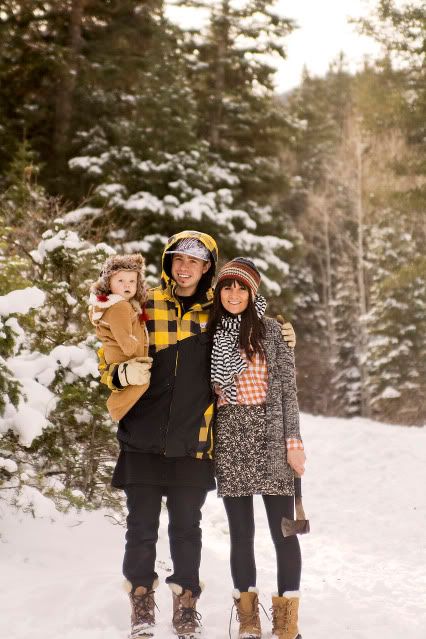 Thanks to Nicole for taking some pictures of us on my camera!
Are you a real or artificial tree kind of person? We always had a real tree growing up and I don't know if I can switch to a fake one. I know it's easier, but I love the whole process of getting a real tree!