My Grandpa Robb moved to Pennsylvania in May to live with my family. They were about 2 days away from finishing his apartment in the basement. Yesterday, while getting ready to leave for my sister Tali's soccer game, we found my Grandpa upstairs. He had passed away peacefully, doing one of his favorite things...napping. It was shocking and so unexpected. He was 70 years young and had just been working in the yard and eating the world's largest apple.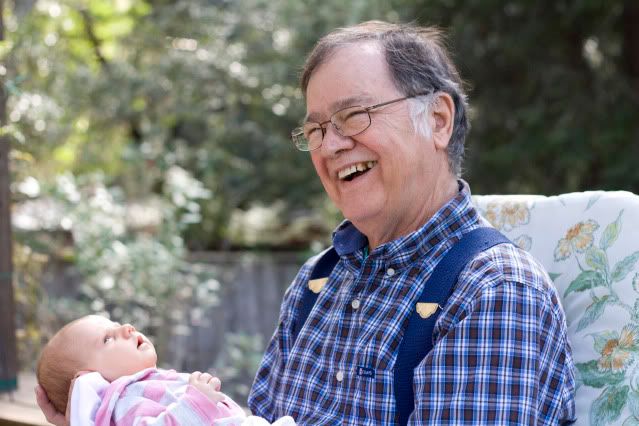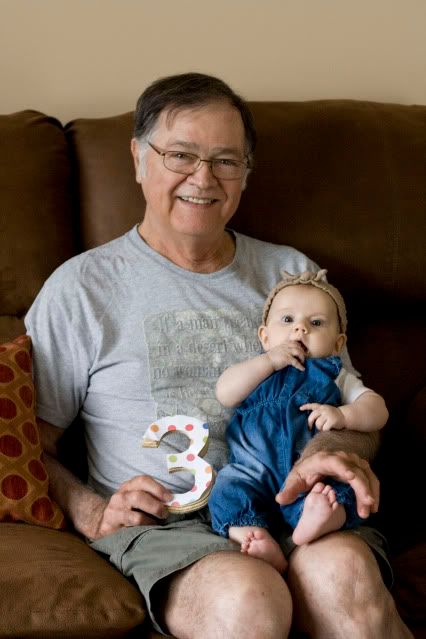 It is no coincidence that Rilo and I came here to Pennsylvania right now. I tried to book my ticket to leave on Sunday, then Monday and finally settled on Tuesday because the rates were better. I'm so grateful that I was here...that I could be here with my family...that Rilo and I were able to see him one last time. While I am deeply saddened, I feel peace and comfort. I'm thankful for the knowledge that families can be together forever, that this isn't the end. I am thankful for the happy memories I have and will continue to hold onto.
Posting will be a bit light this week.