I started off my morning yesterday with my favorite breakfast of cottage cheese, yogurt, fruit and some granola. I was looking at the back of the box for the granola and saw a recipe for cookies. They sounded too good to pass up so Rilo and I made them together. Well, Rilo watched while I made them. They have a nice texture and just a touch of the maple flavor. The recipe called for nuts, but I'm not a fan of nuts in cookies...so I added chocolate chips instead.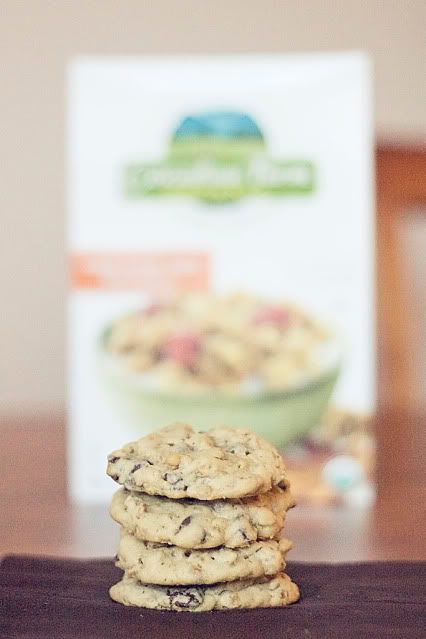 Granola Cookies
1 c butter
3/4 c brown sugar
3/4 c sugar
1 tsp vanilla
2 eggs
2 1/4 c flour
1 tsp baking soda
1/4 tsp salt
4 c granola (I use Cascadian Farm Organic Granola Maple Brown Sugar)
optional: chocolate chips, nuts
Combine butter, sugars, vanilla and eggs until creamy. Add in flour, baking soda and salt. Mix in granola and chocolate chips (or nuts). Bake at 350 degrees for 10-12 minutes.
Delicious!