One of the things I regularly tell Adam is that our next house needs to have a real master bath...or at least the option to create a master bath. I don't mind our bathroom at home, and I feel pretty fortunate that we have 2 full baths in our 100 year old house, but our bathroom just isn't up to "master" status. My hope is that next in our next house we will have double sinks and a separate shower and bath. Oh and windows. I would love some natural light!
I saw this master bath renovation on
Poppytalk
. Everything in it is from Home Depot. Just goes to show you can make ordinary, stock items look unique and interesting.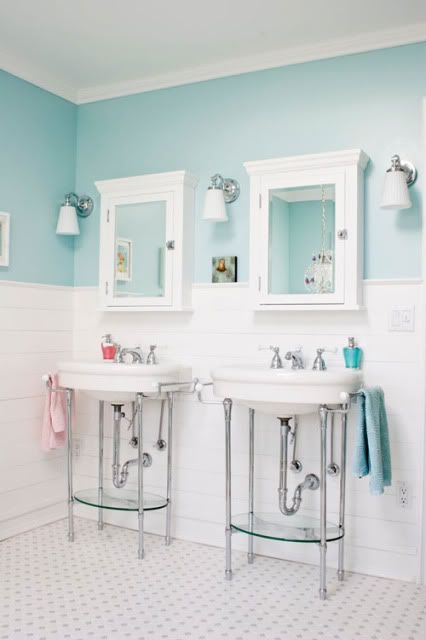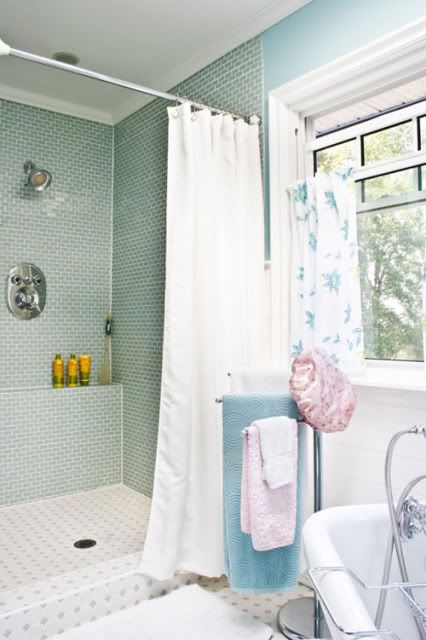 Can't wait for the day that I can fit into my tub...