Phew! The day is almost over, but here is the TV stand. Nothing too dramatic! Just a quick coat of $5 Home Depot Oops Paint in a nice chocolate brown. I still would like to do some sort of paper backing on the inside, but I'm waiting for something to jump out at me!
Before (dinged up wood and a weird laminate top):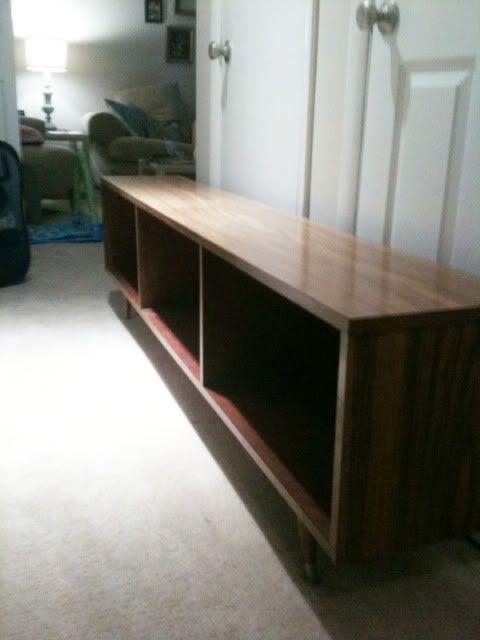 And the after: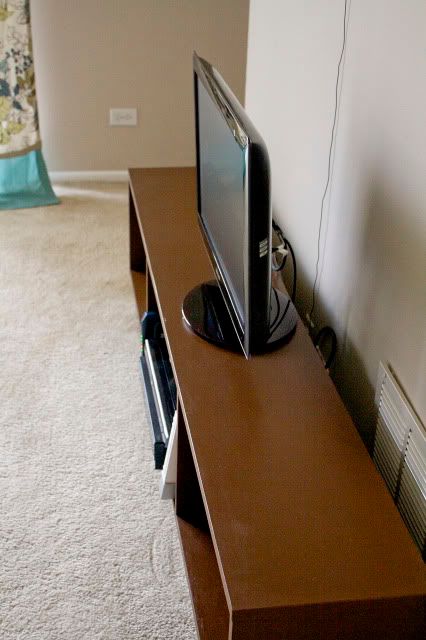 I think if we were keeping this piece, I would maybe put some sort of screen on the middle cubby to hide the equipment. I actually wish we could take this back home with us...I happen to love the size and shape of it!