Or Stramboni, as Adam calls it. I never had Stromboli until I moved to Pennsylvania...so if you're wondering what the heck it is, you are most likely not from the east coast! Stromboli is a pizza-like dish, close to a calzone. And guess what? It is so so soooo easy to make. This is my go-to quick dish. About 5 minutes of prep time and about 15 minutes of cooking time. Easy I tell you!
Here's what you need:
1 pkg. pizza dough (or french loaf dough)
your choice of sliced cheeses
your choice of meat
your choice of veggies
olive oil
Italian seasoning
This time I used mozzarella, provolone ham and pepperoni. You really can use whatever you want/have on hand. Salami, canadian bacon, sausage can be added for you meat lovers, or for a vegetarian option, try broccoli, peppers and cheese.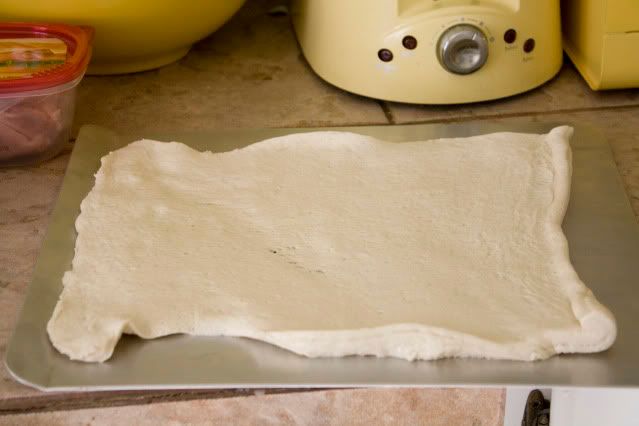 First step is to unroll the pizza dough to a rectangle shape onto a cookie sheet.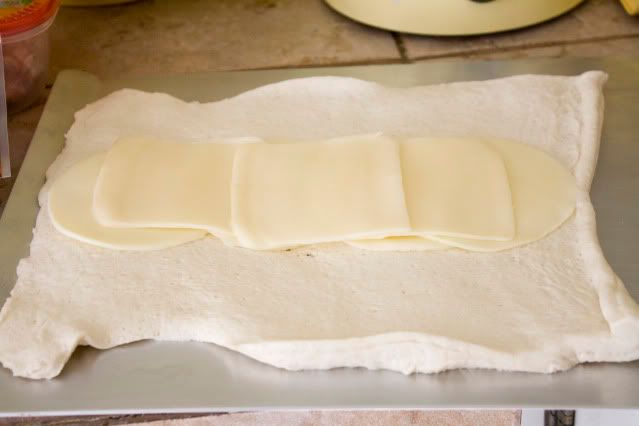 Next lay down your first layer of cheese down the middle, lengthwise.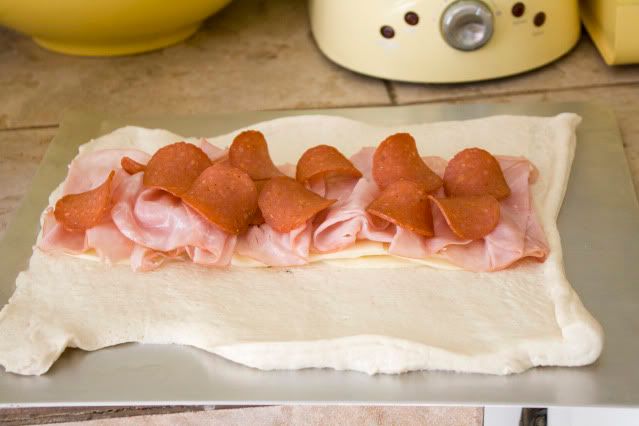 Then add your meat (or veggies or both) on top of the cheese layer.
Another round of cheese on top.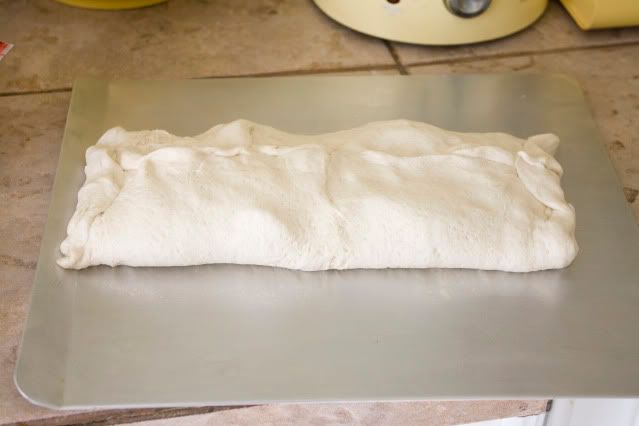 Fold and pinch your seams together down the middle and on the sides.
Flip it over so the seam is touching the baking sheet. Drizzle with olive oil and sprinkle Italian seasoning to your liking. Cut a few small slits in the top.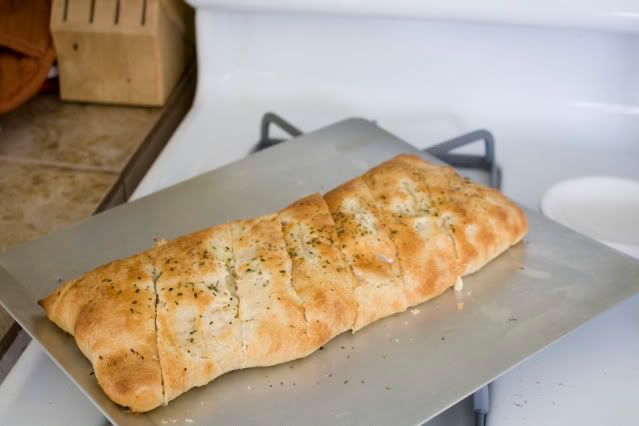 Then bake according to the packaged dough. My oven works fast, so I only cook it for about 13 minutes until it's nice and golden brown. Slice on a diagonal and serve. I always dip mine in a spaghetti sauce and serve it with some salad. Delicious!