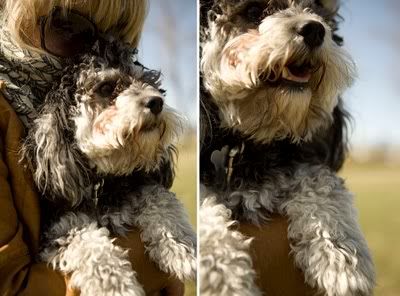 We were gone for nearly a week last week visiting Rilo's Great-Great Grandma and her Great-Grandpa. It was a spur of the minute trip and we realized we needed someone to watch Sawyer. Luckily, my friend Allison was willing to house/dog sit for us (again)! From what I hear, I think Sawyer might actually be sad that we are home. He went nearly everywhere with her...met new friends, tried out new parks and lots of other fun things that he has not had the chance to do since the new arrival in our house.
Yep, I think he had fun!
Jessica
took these awesome pictures of Sawyer and co. at the park. If you like to look at pretty pictures, then you
must
go take a peek at her photography
blog
.