Just a few things I'm liking these days.
How amazing are these notebooks? From the choice of color to the hilarious titles, I am in love!
I have been wanting this jewelry holder and now it's on sale. I really want it for Rilo's room, though she doesn't have any need for it since she doesn't have jewelry.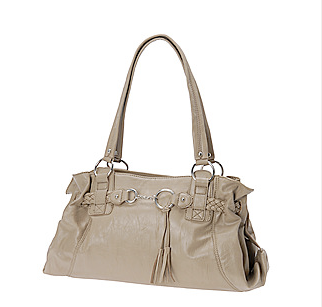 I realized when Adam and I went out to dinner a few weekends ago sans baby, that I only brought out my diaper bag. I forgot a normal purse! Aldo has some nice neutral ones on sale for under $30.
And in Rental Redesign news, I finished up the curtains for the living room and the headboard. Just a few details left until the rooms are done! I'll post some pictures the next few days of the rooms coming together.