So happy the new
Lonny
magazine is out. I love the online magazine idea, but I hope real magazines stick around. There's something about getting something in the mail and then flipping through the glossy pages that I love. But I'm happy to have a Domino replacement!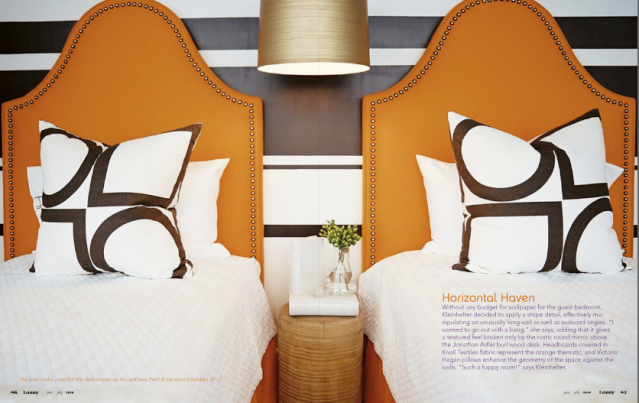 Love everything about this room. The stripes, the colors, the lighting, the headboards...so perfect.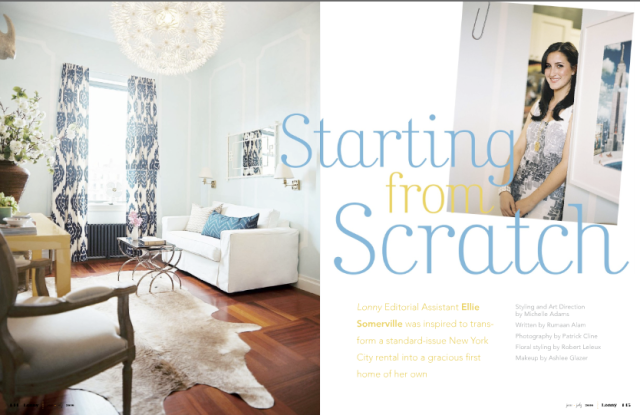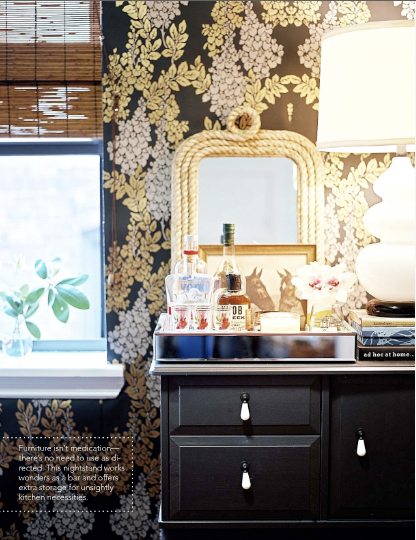 Love the mirror in the above image. Seems like something you could replicate pretty easily.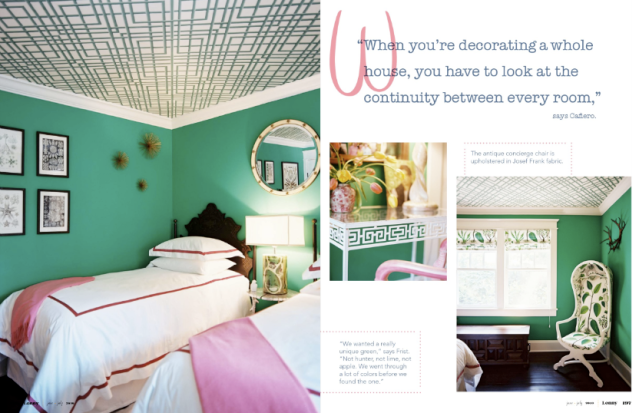 This ceiling is so interesting. And the wall color? Wow!
To see all the rest of Lonny's design goodness, click
here
. Enjoy your weekend!