My sweet husband surprised me with an early anniversary date this weekend. He had a friend come over to watch Rilo while we went on a picnic. We picked up
SLAB pizza
and went to a nice grassy spot. After our dinner, we ate delicious cupcakes from the
Sweet Tooth Fairy
, drank some Martinelli's and I opened my present...a Canon video camera! I love it because I've been wanting to make little videos, but my iPhone is the old version, without video capabilities. Now I can make fun family videos! (Remember when you would have to watch hours and hours of tapes of home videos? And remember those tourists who would film all the stars on the street in Hollywood and all the scenery? Do you think they ever watched that?! Thank goodness I can just download the video to my computer and edit the videos...so much nicer!)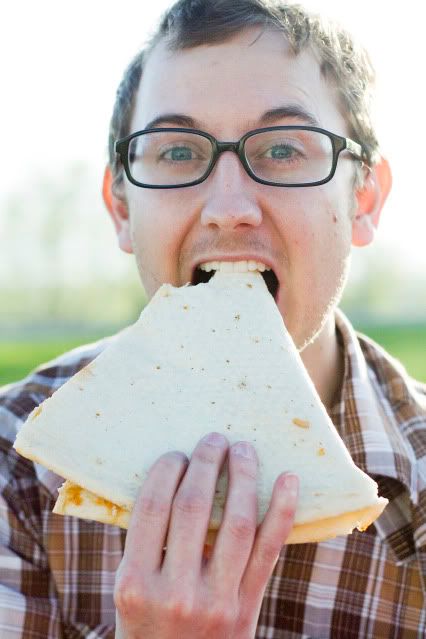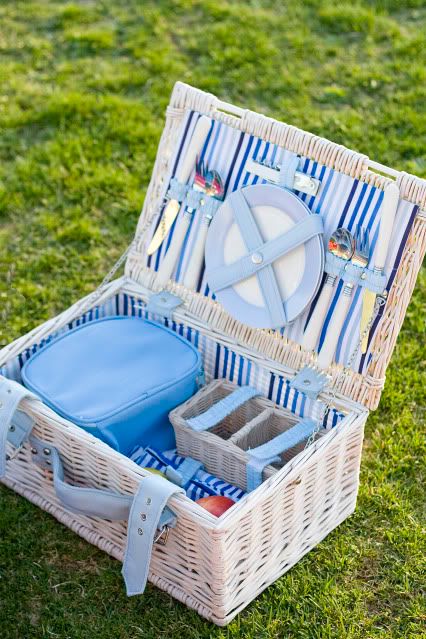 Isn't this the most perfect picnic basket? It was a birthday gift from Adam last September. He is the ultimate gift giver!
And on an unrelated tangent:
Here's a video I've been seeing all over the blogosphere. If you haven't seen this video yet, you must watch it! It is the new theme song for a "smart girl" talk show called "The Girls With Glasses", with Brooke White (American Idol) and Summer Bellessa (ELIZA magazine). I am in LOVE with
every single dress
in the video. They are supposed to be coming out with the source list soon and I can't wait! I seriously have watched the video several times just to look at the dresses again.
*Last day to enter the giveaway is tomorrow!*