Adam's job sends us to a different city each summer. This year we are headed to Chicago! In years past we have been to St. Louis (where our car was stolen) and Miami (where it was way too hot/humid to enjoy life). I have never been to Chicago (besides the 5000 times I've had a layover there) but I have heard great things about the city. Any recommendations for things to do, see and eat!? I would love to hear them!
Knowing that we are leaving somehow gave me a push to finish up a couple of projects in Rilo's room. We hung letters spelling her name above the closet. The letters were on sale at Urban Outfitters and then we spray painted them white.
Next, I hung a shadowbox I got at Michael's for $4. The original plan was to order a little wooden clock, but it was out of stock for a few weeks and then I never got around to ordering it. The dead space was killing me, so I hung up the shadowbox and put in little vintage salt and pepper shakers. It will do for now!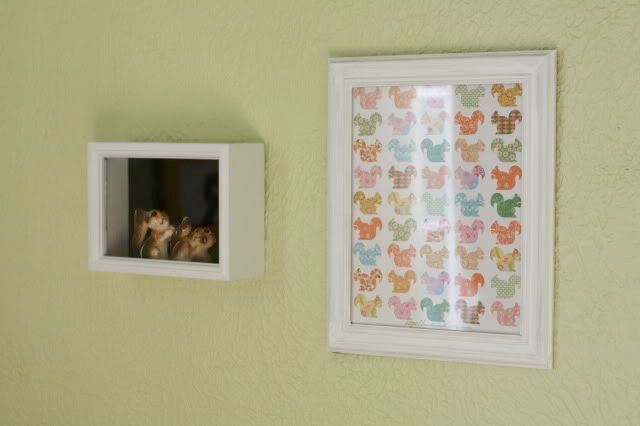 On Monday I should be ready to tell you about a summer long project I am going to be doing. It's going to be fun for me, and hopefully fun for you to read about! Wish me luck as I fly with Rilo to Chicago today!