We have had a really awesome break. We had a great Christmas at our house. We missed our families, but it was really nice to be able to relax and enjoy the morning. I (of course) love everything Adam got me. Adam is an annoyingly good gift giver. He always knows JUST what I would want or like. I mean, what husband can pick out clothes for you that a)fit and b)you love?! He just knows what I like all too well. It's great for me but at the same time, makes me feel a lot of pressure to get him really thoughtful presents. Not that Adam would care what I got him, BUT I always want to try to be as thoughtful as he is. I think I did a great job this year in this department. I'll blog my favorite present I made for him later this week! Later in the day, we had some friends who were here in Provo over for dinner and played a great round of Clue. Did you know they have revamped the old Clue game?! Neither did we...
The rest of this break has been spent hanging out with each other, playing Super Mario Bros. on the Wii and doing projects around the house. The biggest one we've completed has been a complete renovation of the bathroom in our upstairs rental apartment. If you didn't know, at some point the attic of this house was turned into a 2 bedroom, 1 bathroom apartment. It has it's own separate entrance, which is great. We lucked out in that most of
our
house was updated, however, the upstairs...not so much. It has been in need of some definite help. Here are the before pictures of the nasty bathroom: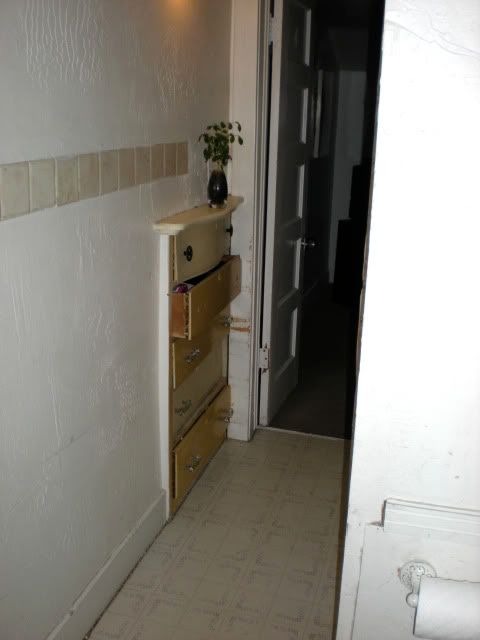 Notice the dated flooring and the dresser in the wall. It's nice for extra storage but sticks out like a sore thumb painted that atrocious color. You can also see the "tiles" that are falling off of the wall. They are actually not even real tile. In fact, we have NO idea what they're made out of.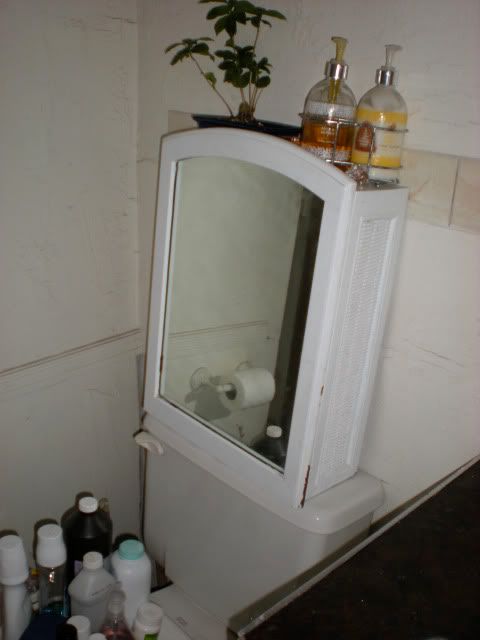 No comment.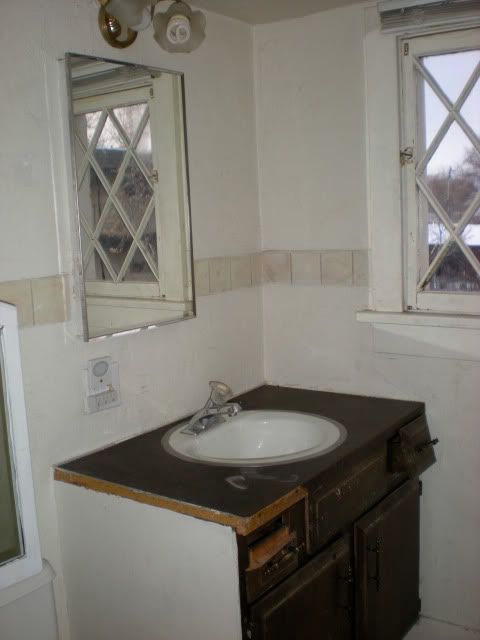 Gross. Notice that half of that drawer is missing.
Really, anything we could do to this bathroom would be a huge improvement. We ended up putting in new sub-floor, vinyl flooring, taking down the tiles, painting, putting in a new vanity and storage cupboard, new lighting and resurfacing the tub. And be we, I mean Adam. All by himself. He is seriously so amazing! My little handyman...Here are the awesome after shots.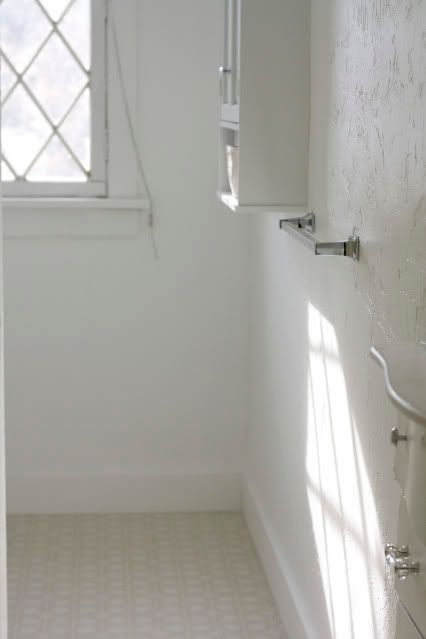 Here you can get a glimpse of the dresser painted with new hardware. Down by the window is where the toilet and vanity reside. It's painted a nice fresh white and the tile is gone!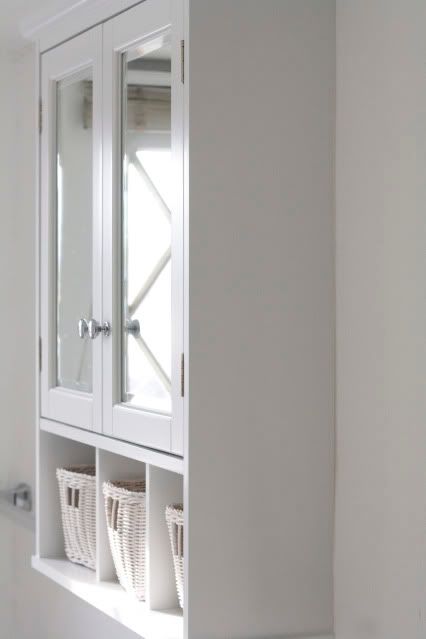 The new extra storage cupboard.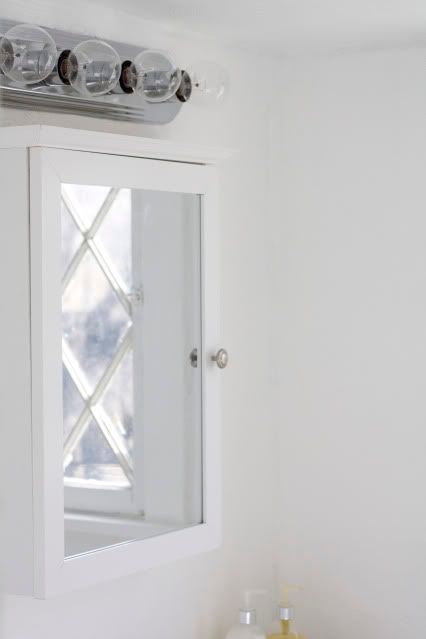 New medicine cabinet and lights.
New sink and vanity.
Adam's flawless flooring job! I should've taken a before/after picture of the bathtub as well, because resurfacing a tub does wonders for it's appearance. I didn't even know you could do such a thing before tackling this project!
And for those of you who only read my blog to see my expanding stomach, here is a picture from New Year's. Adam's description of my stomach these days is that it's very "roundy".