xHere it is...finally. We're still finishing up the little reading corner, so I'll have to show that another day. We got the wallpaper up...but please don't come examine closely. We definitely know what to do the
next
time we decide to wallpaper. Imperfections and all, I still love it.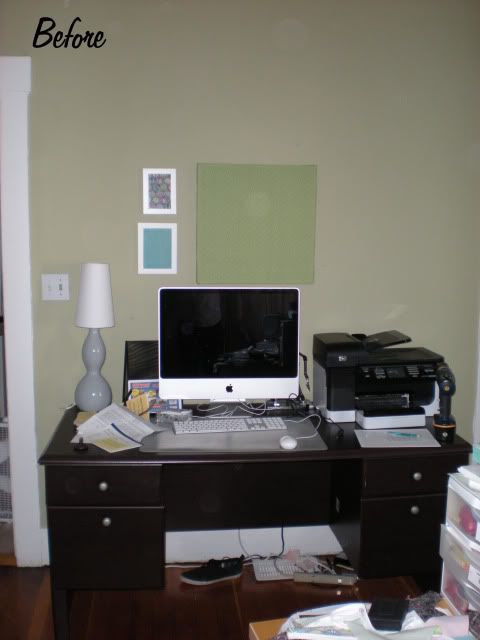 SO glad to be rid of that green color. I love green, don't get me wrong. It's always been my favorite color. The nursery is even painted green. But not
that
green. The ENTIRE house, every room, every wall and every ceiling had this green slopped on it when we first moved in. And it's almost all gone. Just the laundry and our bathroom are left!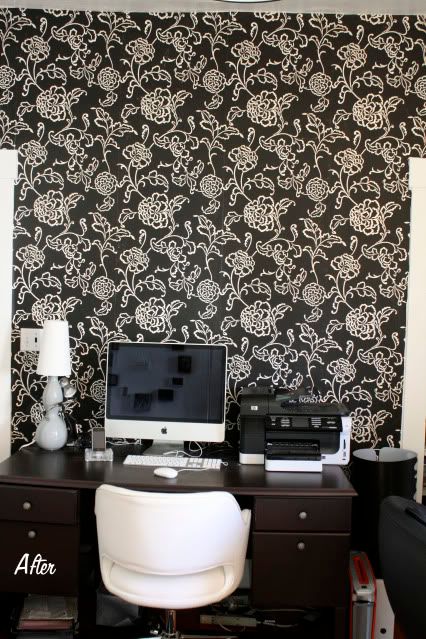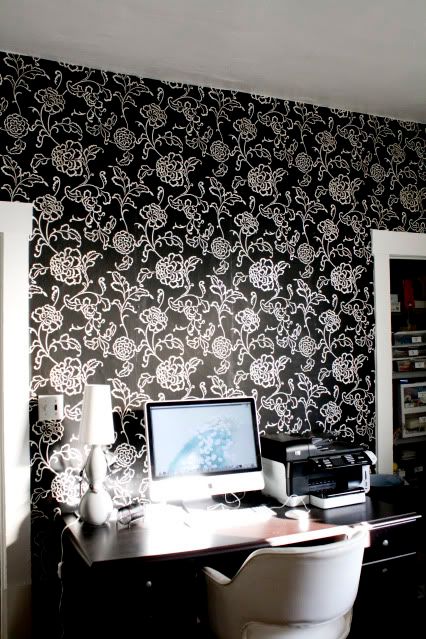 Here is our ugly bookshelf that we got from someone on KSL. All it needed was a little love, in the form of paint.
Upon examining this after picture, I see that
someone
moved/added some things on here, so it's not as pretty as it should be.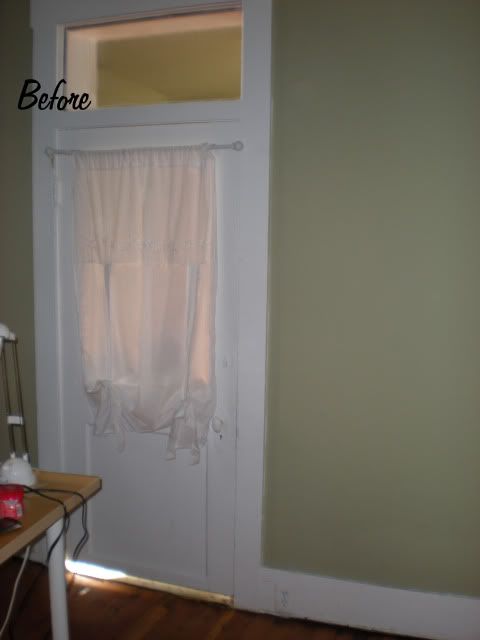 My clock! I decided to put black & white paper in the bigger frames and let the smaller frames have seasonal paper in it. I love how easy these are to switch out...you can do photos, paper, fabric, etc.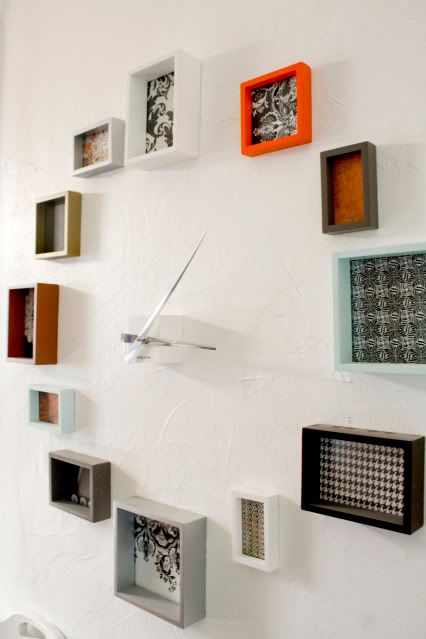 Ta-da! So glad to have that crossed off of our list. We're moving on to the nursery now!