Yes, I'm just now getting around to blogging about the Turkey Break. We have been back from Pennsylvania since Sunday but I have been running around like mad, with a million things to do!
We had a really fun time visiting everyone in PA. My best friends from home threw me a surprise baby shower. I was so happy to be able to celebrate with them, since I knew they wouldn't be able to make it out here for a shower! Unfortunately, since it was a surprise, I let my hair air-dry and had the most unflattering outfit on that I now get to look at for years to come. So next time you're pregnant and your friends say that you all are "going out to lunch", be prepared!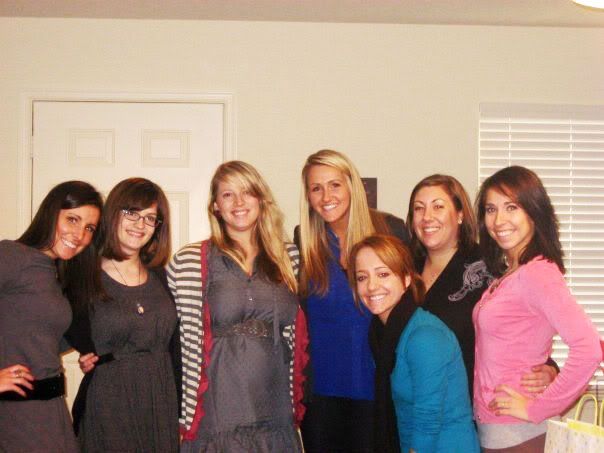 I stole this picture from Facebook. Thanks Katy!
We had a song in high school that we requested at everryy dance. It happened to be "Shook Me All Night Long" by AC/DC, hence the awesome onesie Mary got me!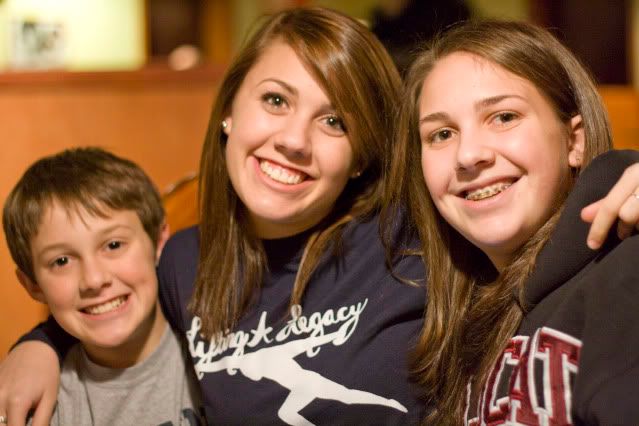 Shane, Jess and Tali. They are getting wayyy too old!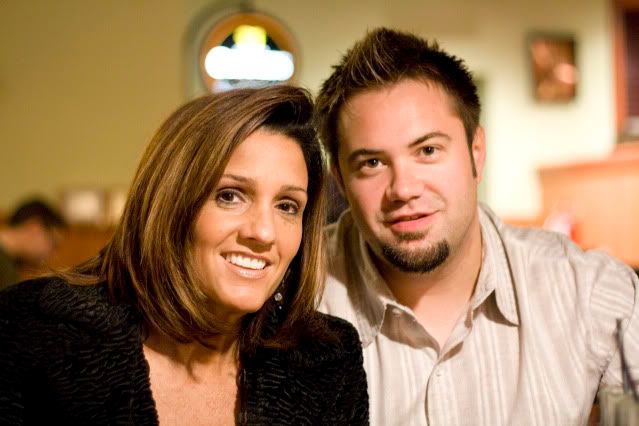 One of 30 pictures I tried to take of them in the restaurant.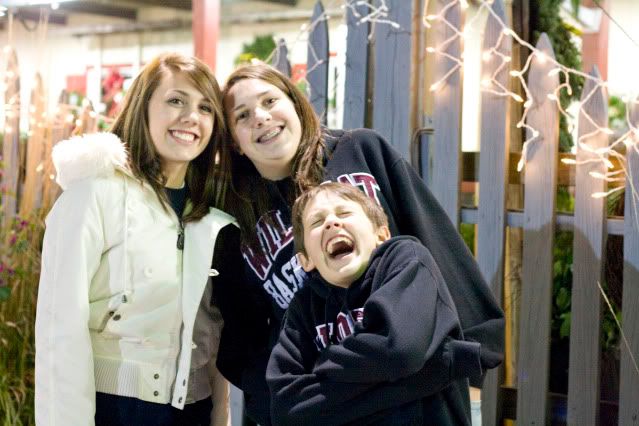 I just didn't want to be in the picture because I wouldn't fit in with my blonde hair.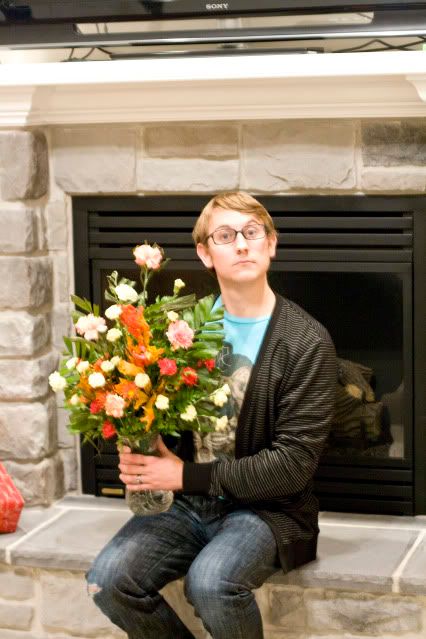 I was checking the lighting and background and Adam decided to model for me.
And after trying for 15 minutes to get a "nice" picture of the two of us, this is the best we got. We're not what you call photogenic that's for sure.