Last year, Adam and I were just closing on our house and decided to take a last minute cruise over actual Christmas. We didn't decorate one bit for the holidays! Adam gave me several decorations from Anthropologie while we were on the cruise, but sadly I had to come home and put my pretty new things away. Well this year, I was so happy to see all the cute things he had got me!
I also made our stockings this year. I bought the felt fabric last year, but never got around to making them. I think they're adorable and sooo inexpensive. I just bought a little felt, ribbon, bells and sequins. Then I got a stocking from the Dollar Store to use as a pattern. A little sewing and little hot glue and they're all done! I made them to match the colors already in my living room. I will probably add our names on them, but I was too antsy to get them up!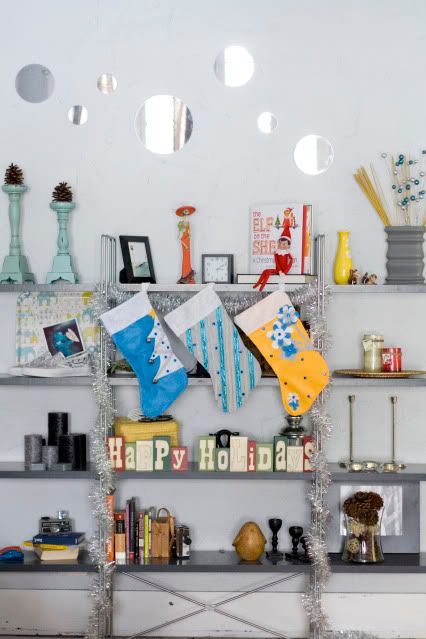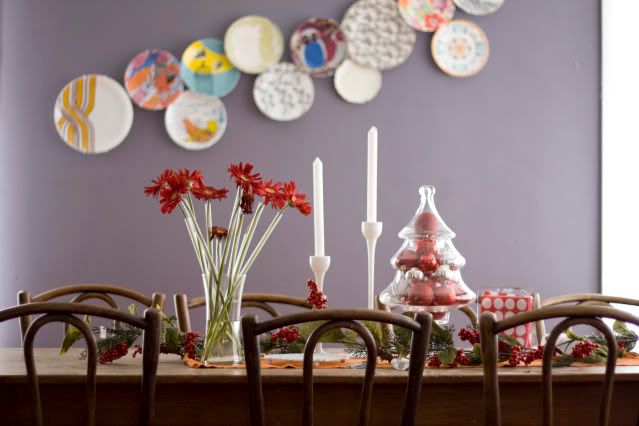 Don't mind some of the dying flowers!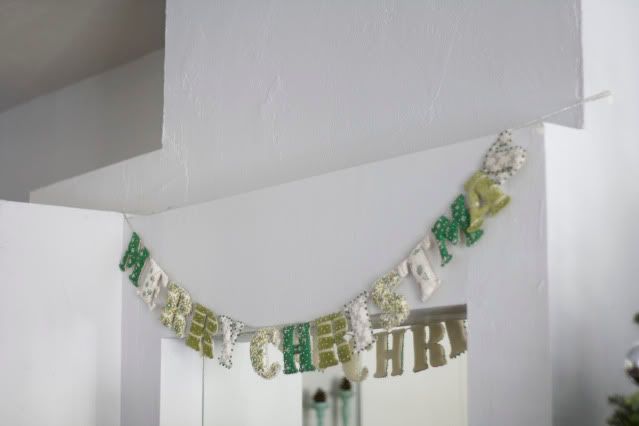 I saw this sign last year on Anthro and was so excited when Adam got it for me for Christmas!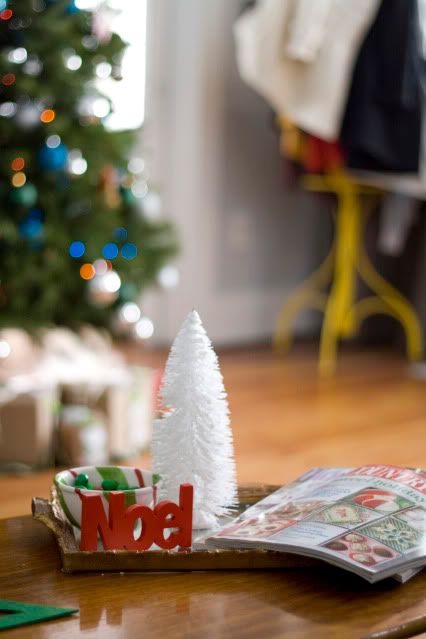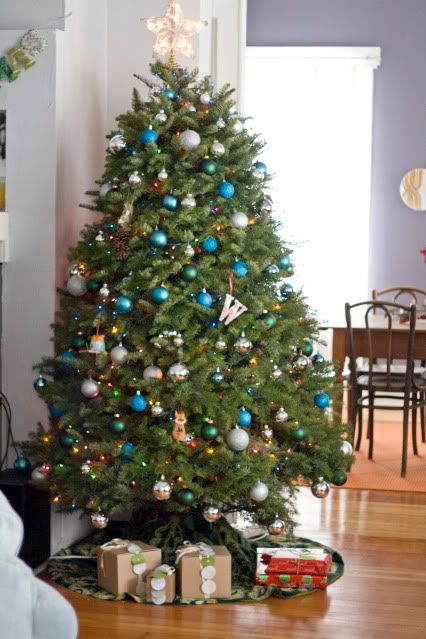 I think we went a little overboard on ornaments. But we were having so much fun! Plus, we only have 4 non-ball ornaments. I think perhaps we were overcompensating. I just love trees decorated with love.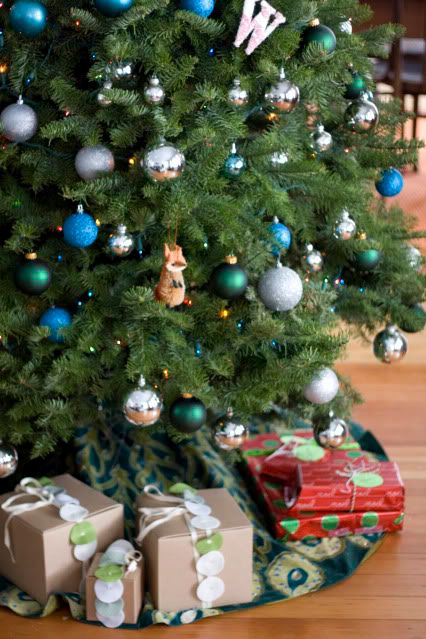 My peacock tree skirt! I love it!