{image via Rookie Cookie}
I saw a post over on
Rookie Cookie
, for
Baked Apples with Granola Pecan Streusel
. The picture looked so delicious, I made them tonight! And guess what? They were just as delicious as the picture looked. And easy too! The ingredients are pretty simple....most things you probably already have on hand. I'm not embarrassed to admit that I
did
have to look up what a pastry blender was though. It's this, in case you didn't know either.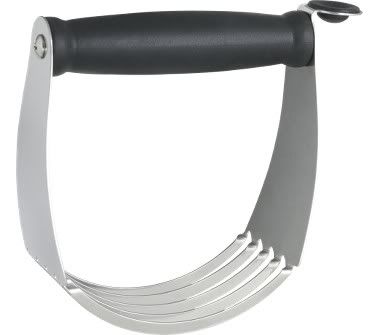 Don't worry...you probably got it as a wedding present, and if not, you can get one for like 2 dollars and then feel great because you now own/know/used a pastry blender! I followed the exact recipe, except I threw in chocolate chips because dessert is not dessert without chocolate for me! You can check out the recipe
here
. It's the perfect fall dessert. Next on the dessert list...whoopie pies! And yes, I'm being serious. Gotta love PA!