EDIT: Well, for any of you who check my blog at 8 am, the pictures were not quite right. I set them up to be big, but forgot to set the specifics. This should look better!!
The title of this post is inspired from that really old show Gidget: The Flying Nun. What a strange show!
Adam likes to toss our puppy, much like you would a little toddler. Sawyer doesn't hate it, but I can't really tell if he loves it either. But Adam sure loves it!
This picture is from Easter in Spring City.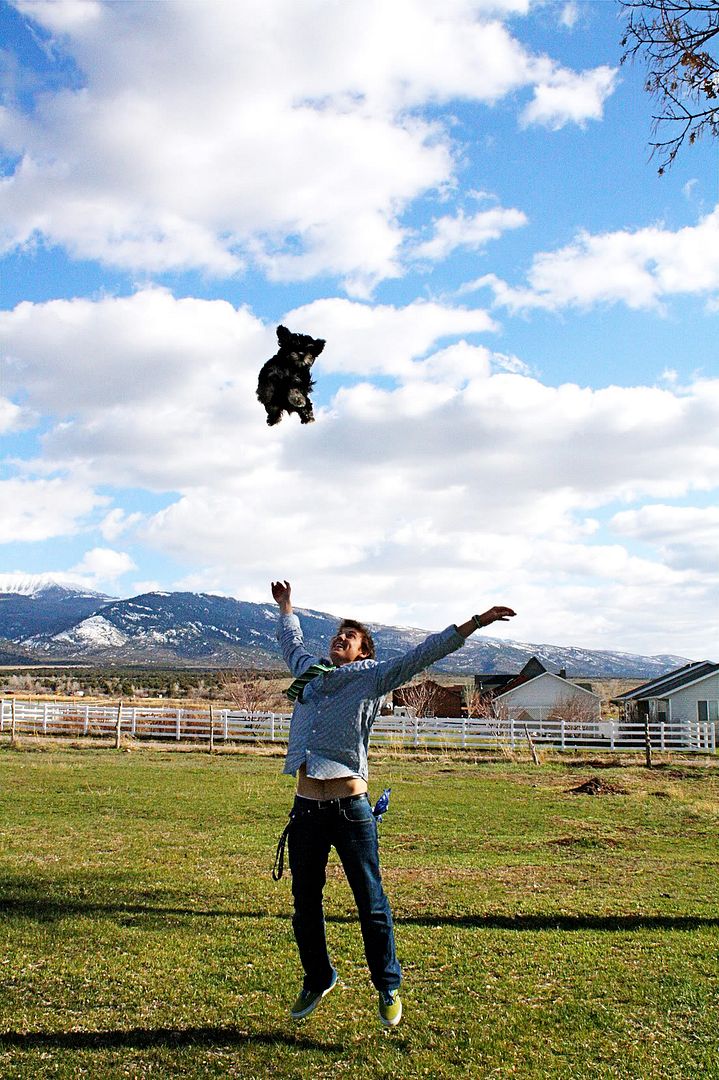 We had to do a quick little photoshoot on Monday. I made some graduation announcements and needed a recent pic of me taken. I also shot a photo of Adam and Sawyer.